Upoznajte "Silicijumsku dolinu" Evrope za ofšor outsourcing i IT partnerstvo
Pozivamo vas da budete među prvim kompanijama koje će se kroz vebinar upoznati sa kapacitetom  znanja i iskustva koje imaju da ponude tehnološke kompanije u Nišu iz Srbije, iz nove "Silicijumske doline" Evrope! 


November 10, 2020 | 12:00 - 1:00 p.m. (US/Eastern)
Snimak webinara će biti dostupan svima koji se registruju - čak i ako ne možete da prisustvujete.

Više od 600 kompanija iz SAD je u poslednjih 5 godina uložilo milione u ofšore autsorsing softverskog razvoja i razna partnerstva u jugoistočnom delu Evrope, a posebno u kompanije iz Srbije, tj Niša. 

Šta možete očekivati na vebinaru
Podelićemo vredno iskustvo iz prve ruke, iskusnih direktora i osnivača kompanija iz Niša kao što su  Prime Holding, Future Forward i Badin, a koje su razvile tehnološka rešenja ili platforme za globalne partnere. 

 Pričaćemo o uspešnim iskustvima i inovacijama na kojima su kompanije radile na svih 5 kontinenata. 

Upoznaćete se sa raznovrsnošću IT kompanija sa kojima možete ostvariti saradnju, a koje dolaze iz finteck-a, zdravstva, E trgovine, razvoja softvera, Saas i raznih cloud-based rešenja,  razvoja elektronike i ostalih tehničkih komponenata. 
Datum i vreme
Datum: 10. novembar
Vreme: 12pm - 01 pm,  East Coast USA 
Učesnici


Moderator: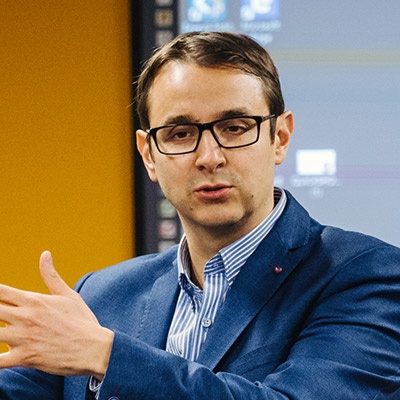 Goran Mladenović,
Direktor
NiCAT je poslovno udruženje koje okuplja 30 kompanija, 4 univerziteta i 3 institucije . Naše članice su aktivne širom sveta, rešavajući kompleksne probleme i maksimizirajući potencijale naših klijenata.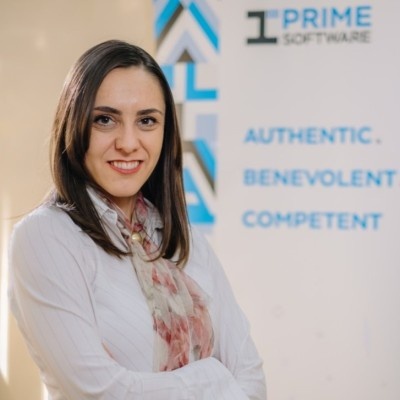 Irina Petrović, Customer Success Manager at Prime Holding JSC
Prime Holding JSC se bavi razvojem softvera i inovativnih proizvoda u oblasti FinTech, Blockchain, Salesforce i Network Infrastructure.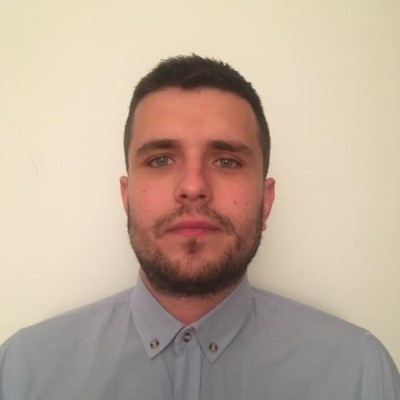 Jovan Kocić, Business Developer
BadinSoft je kompanija za razvoj softvera. Badin Softis je brzorastuća softwer development kompanija sa preko 100 realizovanih projekata na globalnom nivou u oblasti finasija, investicija, lojalti programa, telekomunikacija itsl.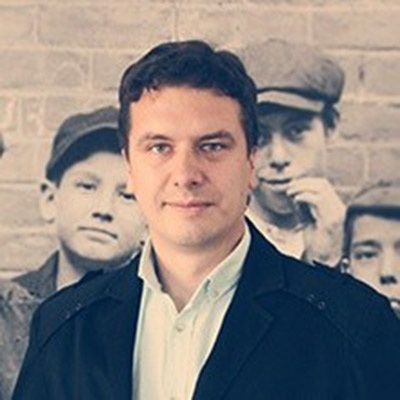 Zoran Popović, Managing partner at Future Forward 
Future Forward razvija i dizajnira software. Specijalnost nam je realestate, hospitality i ekrani. Od digitalnih recepcija, management poslovnih zgrada, smart wayfinding, sustainable signage. Future Forward radi na tržištu Holandije, Belgije i Švajcarske.
Ko treba da prisustvuje vebinaru
Ako ste u nekoj od mnogih kompanija koje dolaze iz US, a imali ste loše iskustvo u outsorcingu aktivnosti i projekata i želite da čujete detalje o novom IT habu Evrope i šta on ima da ponudi ili vam je potrebno pouzdano tech rešenje ili proizvod. Teme su skrojene za:
CEO, Business Development tim i CTO IT kompanija

Project menadžere i lidere rastućih IT kompanija 

Kompanije povezane sa telekomunikacijama, cloud-om, SaaS itd.
Snimak vebinara će biti dostupan svima koji se registruju. 
Ovaj vebinar je  organizovan u okviru projekta "Ni-CAT - Go International" koji finansira Evropska unija u partnerstvu sa Vladom Republike Srbije kroz program EU PRO. Ni-CAT klaster je isključivo odgovoran za sadržaj vebinara i on ne predstavlja neophodno stavove Evropske unije.
---
Webinar is organized within the project "Ni-CAT – Go International" which is funded by the European Union in partnership with the Government of the Republic of Serbia through the EU PRO programme. 



---
Before you proceed with participation, please inform yourself about data collection and data processing by reading our Webinar Privacy Policy.